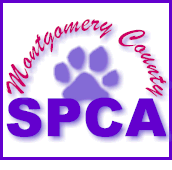 Montgomery County SPCA
Society for the Prevention of Cruelty to Animals
A No-Kill Rescue Group
Serving Maryland, Virginia, and Washington, DC since 1973



A D O P T A N E W C O M P A N I O N

The Best Gift Any Homeless Animal Can
Receive Is A Forever Home

Come Visit Us at Our Next Adoption Event

See our cats who need homes on Petfinder.com!

P L E A S E H E L P

We need Foster Homes for kittens, cats, and dogs!


We provide the vet care, you provide the love!
Saturday,
June 9
12PM - 3PM

Petco
Congressional Plaza North
1507 Rockville Pike
Rockville, MD 20852

Come see our cats and kittens!

Saturday,
June 16
12PM - 3PM

PetValu
Goshen Plaza
9156 Rothbury Dr
Gaithersburg, MD 20879

Come see our cats and kittens!

Anytime by Appointment

At the homes of our foster parents
We will set up an appointment for you.

If you would like to meet one of our fosters, please contact us. An adoption volunteer will call you to arrange an appointment.
P L E A S E H E L P

Our cats need your barn!

We are in need of barn homes for feral cats that have been rescued from unsafe locations.
These cats are not tame enough for adoption, but will thrive at a farm or barn location.

P A R T I C I P A T E

Have you adopted a pet from the MCSPCA?

If so, we'd love to know how your pet is doing! Send us an email to tell us how your pet is doing. Our volunteers always love hearing about pets we've adopted. You can also send along a few photos.

T H A N K S F O R V I S I T I N G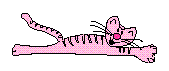 | | |
| --- | --- |
| | If you have any questions, please email us and we'll answer you as soon as possible! You can call the MCSPCA at 301-948-4266, but for the fastest response, please use our email address. For info on how to write to us, see our contact page. |
| | Copyright © 1995-2015, Montgomery County SPCA |